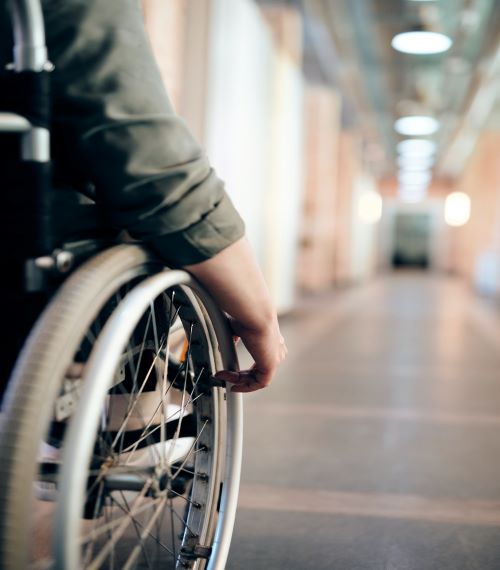 Hearing Impairment Services
Occupational Therapy Services
Physical Therapy Services
Program Teacher Services
FJSPED Special Education teachers work in specialized programs for students with disabilities. Special Education Teachers create individualized learning plans and activities for students at the appropriate developmental level utilizing a variety of instructional and behavioral techniques. Special Education Teachers are responsible for completing necessary information for IEP's and for managing paraprofessionals within their classroom.
School Psychology Services
School Psychologists at FJSPED work collaboratively with school staff and parents to assess student skills, develop and implement interventions, and improve multi-tiered systems of support for struggling students from ages Pre-K to 21. School Psychologists consult with school staff on behavior, academic, and social emotional interventions and data collection.
School Social Work Services
Speech Language Services
Speech/Language Pathologists (SLP) at FJSPED provide itinerant or instructional speech/language services within the school setting. SLPs provide screenings and appropriate evaluations to determine eligibility of students for speech/language therapy services in accordance with district policy, state, and federal rules and regulations.
Supervisor Services
Supervisors at FJSPED supervise and coordinate activities of FJSPED classroom staff, related service providers, and itinerant personnel. Supervisors evaluate FJSPED staff and serve as the Director's Designee for annual review conferences, re-evaluations, initial eligibility meetings, manifestation determinations, and more for students in member school districts and programs. Supervisors coordinate special duties such as ChildFind, audiologicals, transition, etc., in an organized and timely manner. Supervisors also provide technical assistance to teachers regarding planning, writing, and managing IEPs, writing transition plans and summary of performance, and drafting behavior management plans.
Transition Services
Vision Impairment Services
Teachers of the Visually Impaired (TVI) at FJSPED provide vision assessments, braille instruction, assistive technology, and consultation to schools, families and other service providers. The TVI provides direct instruction to students from birth through high school with and without additional disabilities.